ARCHIE , is a relic whose true age can only be determined by the Carbon-14 method, although he's often been heard to say "The Sixties were such a great time I just decided to stay there."  Does that mean that his style derives from the groups of that era, like the Beatles and Stones?  Ask him and he'll probably just mumble "Aw shucks...I just play what the voices in my head tell me to play." 
Guitarist ARCHIE, is a veteran musician who has appeared on stages all over the world.  Whatever the genre, he lends his own style to enhance every performance, and you'll never see him on stage with any guitar other than the ones he personally hand-crafts for himself. A perfect fit for Bret Kaiser's "The'56tees"!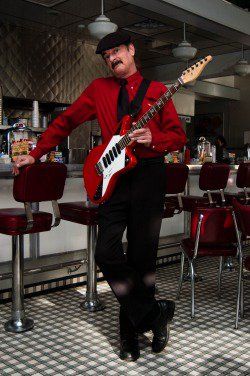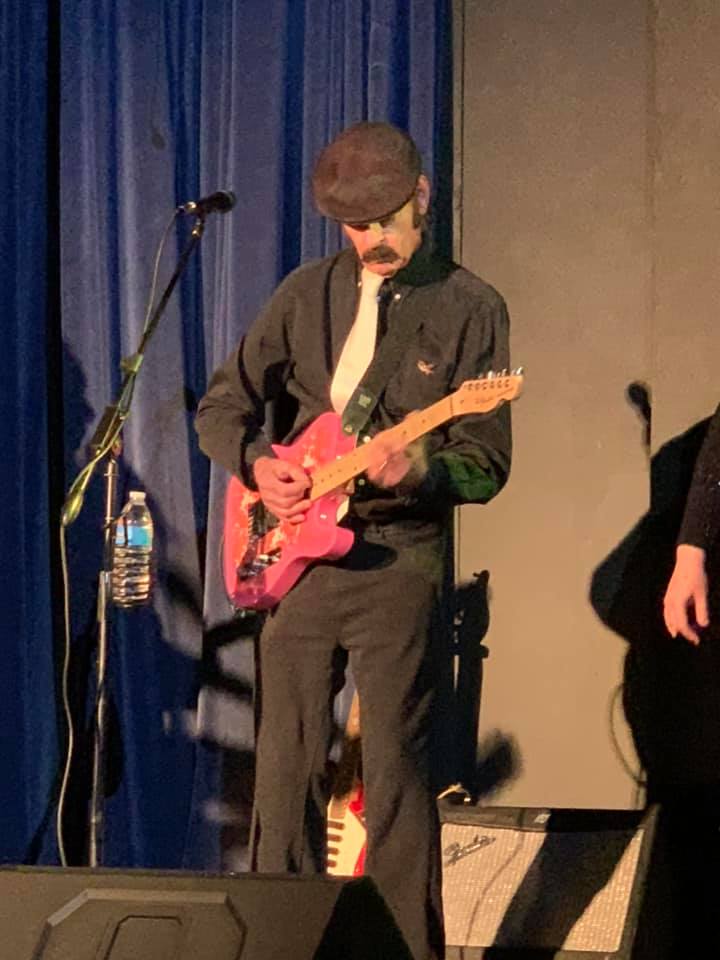 Previous events
Bret Kaiser's "The '56Tees" come to the Cottonwood Country Club to Rock n Roll the only way they know how...56Tees style playing all the favorites from The 50's and 60's
The '56tees bring back to life one of the purest forms of American Roots music and lays it down with style. From blues-tinged, hip-shakin' rockers like "Johnny B. Goode" and "Shake, Rattle & Roll" to the sultry, starlight ballads of "Love Me" or "Unchained Melody", Bret's silky-smooth, powerful vocals make every female swoon and the fellas want to run out and race with their buddies for pinks! The ethereal twang of Archie's Fender Tele on tunes like, "Sleepwalk" and "Honey Don't" are reminiscent of Carl Perkins and James Burton. Lou's' Solid "Mad" and steady on the Electric & Upright bass have to be seen to be believed! Along with "Smiling Jim" laying down the beat on the skins while Eric, fills out the powerhouse sound on the keys! – Just wait 'til you see the boys rockin out to the fun-filled tunes of yesteryear "the best of years" – unbelievable! So, put your glad-rags on and grab your best gal or guy – 56tees is Rock & Roll that's here to stay and they're gonna blow the roof off the joint!
https://www.prescottelkstheatre.org/theatre-events