LOU - Bass / ERIC - Keyboards
 Lou -  "The Mad Hatter" has been active in music his entire life. With early influences by  Elvis and the Beatles, Lou is a self-taught musician and prides himself on the ability to listen and learn songs by ear. He has had the pleasure of playing in the Valley with several local groups for over 25 years, and continues to learn and polish his craft while looking forward to a most enjoyable "ride" with Bret Kaiser's "The'56tees".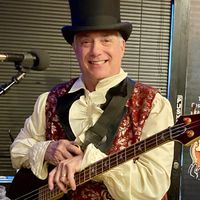 ---
---
---
Eric - "The Professor" has been tickeling the ivory's for a long time. Originally from the Midwest, Eric Benson has settled in the West Valley of Phoenix. Eric has been in various bands and musical combinations since the 1970's playing everything from bluegrass to country and jazz. Proficient on keyboard, guitar, bass, fiddle, and saxophone 
 As a musician he just recently climbed aboard for the ride of his life with Bret Kaiser's"The '56tees"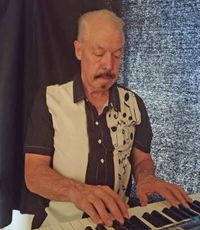 Bret Kaiser's "The '56tees" - Rock Apache Junction at the Golden Vista RV Resort!!! Call (480) 671-2000 for info
Bret Kaiser's "The '56Tees" come to the Cottonwood Country Club to Rock n Roll the only way they know how...56Tees style playing all the favorites from The 50's and 60's