"Smilin" Jim was born and raised right in the heart of Detroit Michigan. He grew up on Motown and Bob Seger music.  He started playing drums at 11 years old and was in his first rock band at 13, that was now 55 years ago and he still loves playing music as much today as he did when he first started. 
"Smilin" Jim has been in a number of popular local bands in both Detroit and Phoenix area over the years.  He has been involved in past recording projects, and most enjoys backing various Elvis Tribute Artists in the Phoenix area! Besides being the drummer for Bret Kaiser's "The '56tees", he is also currently playing percussion (congas, shakers, tambourine and various percussion instruments) for Peter Rivera, the Original Lead Singer/Drummer of Rare Earth (Get Ready, Celebrate, Big Brother, Losing You) 
Jim's smile on stage is contagious for everyone in the room, and it is a sincere smile based on the fun he enjoys every time he sits down behind his drum kit to play music!  And why he is known by his moniker "Smilin Jim"...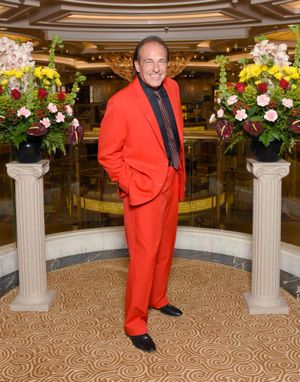 Bret Kaiser's "The '56tees" - Rock Apache Junction at the Golden Vista RV Resort!!! Call (480) 671-2000 for info
Bret Kaiser's "The '56Tees" come to the Cottonwood Country Club to Rock n Roll the only way they know how...56Tees style playing all the favorites from The 50's and 60's